Wireframe models are the type of models that show the geometry. Basically, it is an edge representation of the model. When you have to render the wireframe, you model the wireframe over the model. In this tutorial, we are going to use Freestyle to render the wireframe.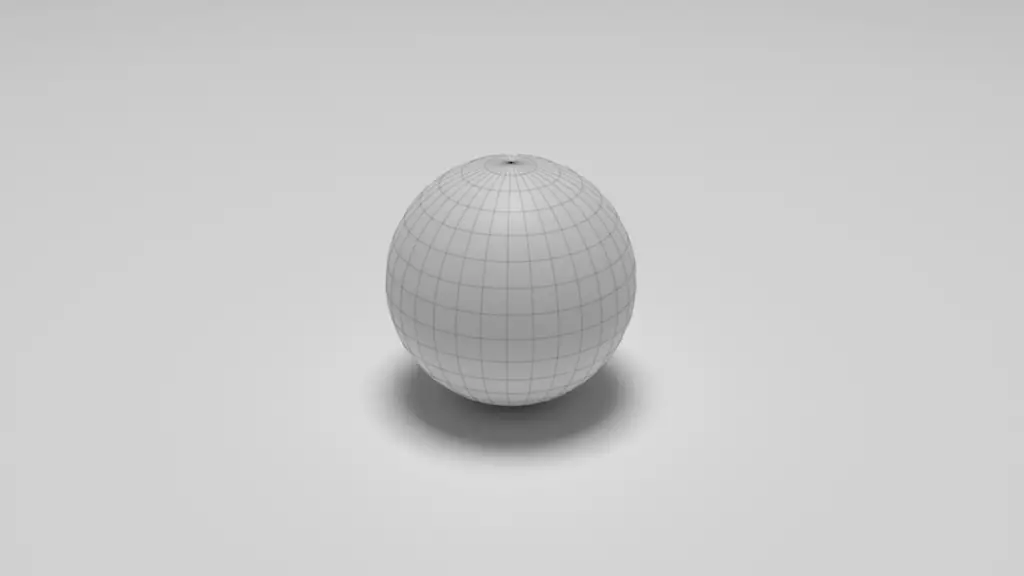 Open blender with default settings.
Select the cube, delete it by pressing the Delete key, and then add a UV Sphere by clicking Add > Mesh > UV Sphere.
Select the sphere and go to to Modifier properties and click Add Modfier.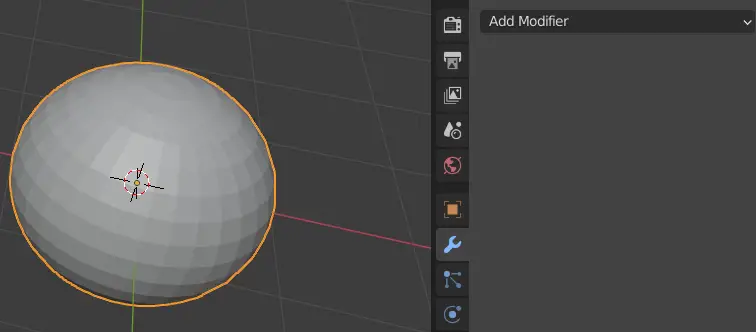 Add Subdivision Surface modifier.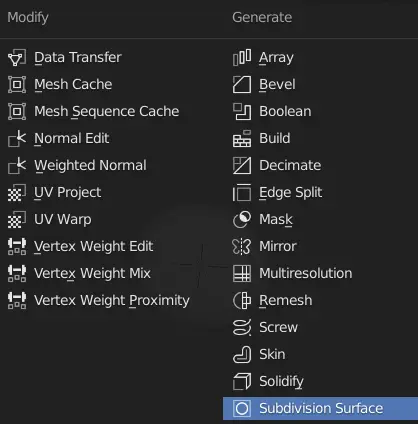 Change the Level Viewport to 2, this will make the mesh smoother.
Select the sphere, press Right Mouse Button, Object Context Menu will open click Shade Smooth.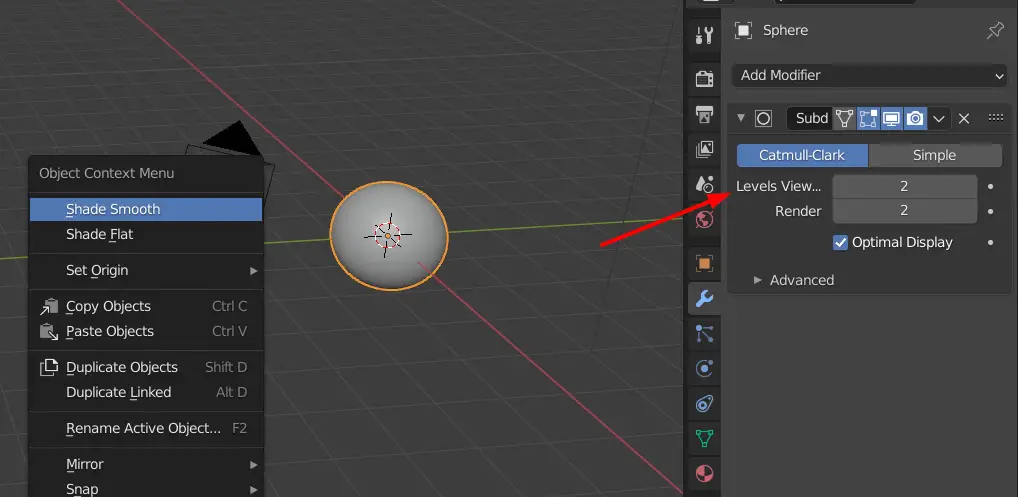 The object should be smooth now.
We will render wireframe using the Freestyle. So go to Render Properties and enable Freestyle.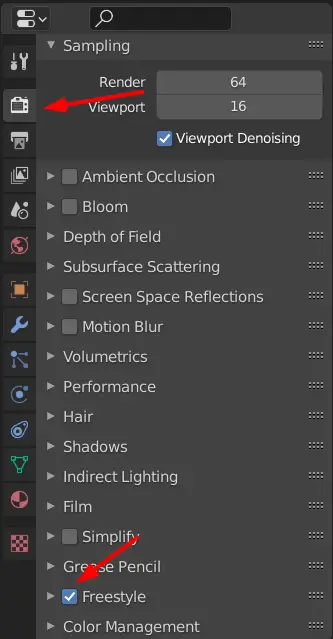 Now, we are going to select those edges which we want to render as wireframe, which in our case is the whole mesh.
Go to Edit Mode by pressing Tab key or select Edit Mode from the top left.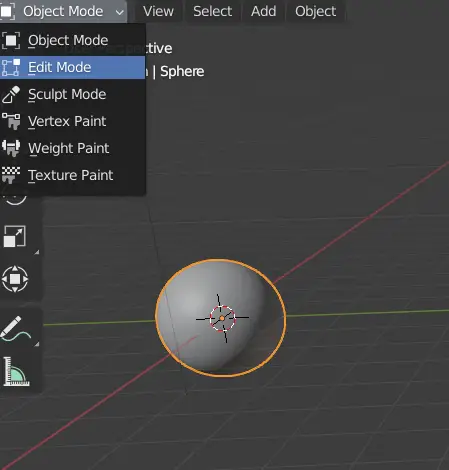 In the edit mode, select the whole object press CTRL + E, this will open the Edge menu, click Mark Freestlye Edge.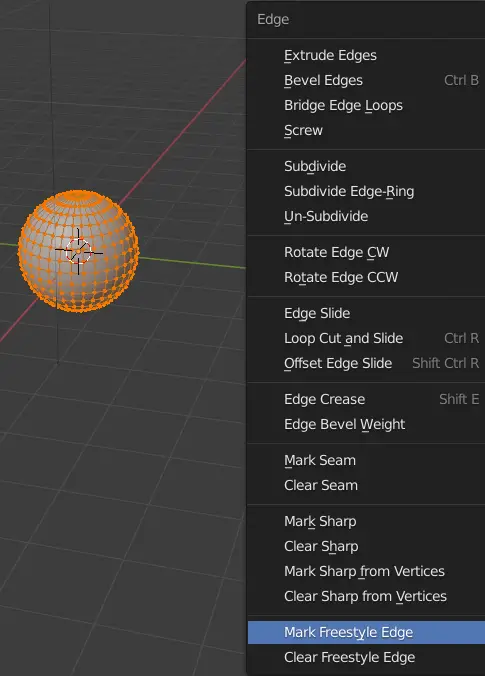 In our case, we have marked every edge but in some cases if we want some specific edges to render as wireframe, we mark those edges not the whole mesh.
The green edges indicate that Freestyle has been applied.
Freestyle has various uses, we need to specify that we want only to render the marked edges as Wireframe.
To do this, go to View Object Properties, expand Freestyle Line Set and under the Edge Types unmark every option and mark the Edge Mark.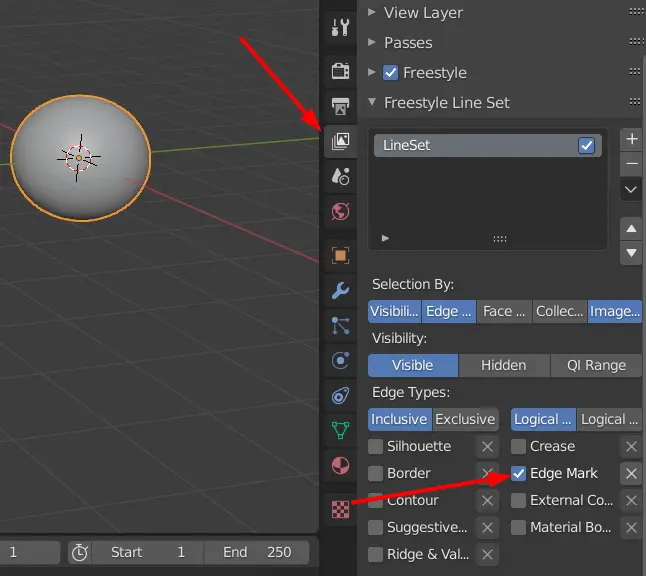 We can make the rendered transparent, under the Freestyle Line Style, choose Alpha and choose Base Transparency of your choice, in this 0.5.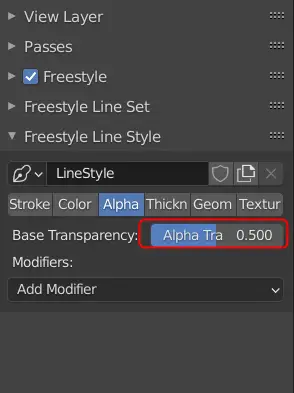 Add a material. to the object.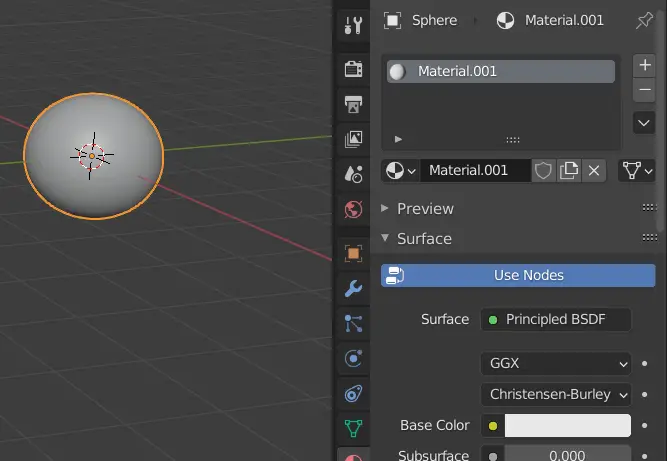 Add a floor, properly light the scene.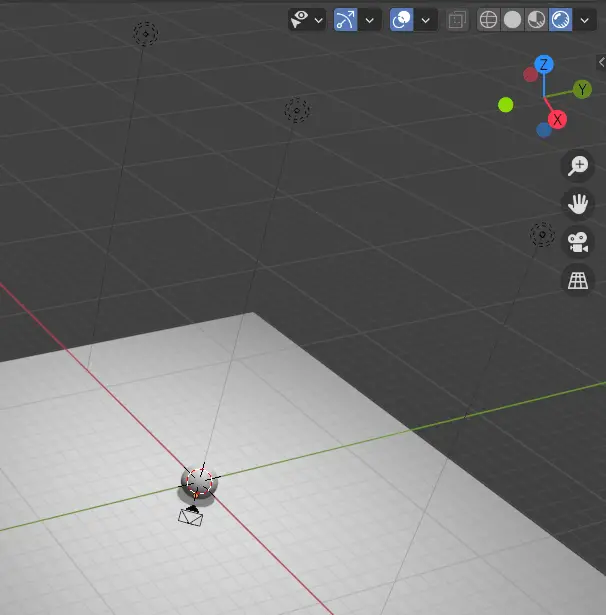 Now render the scene by going to Render > Render Image.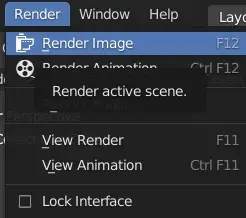 The final render will look similar to this.